Sistertalk: A Celebration of Sisterhood – The Love & relationship Edition
October 10, 2015 @ 2:00 pm

-

6:00 pm
How do you interpret love? Can we women increase our ability to love & be loved on an emotional level? And what keeps getting in the way of getting the love you truly want?
Join us on October 10th for Sistertalk: A Celebration of Sisterhood – The Love & relationship Edition
Walk away with a deeper connection to your authentic self, insights into your Love Language, how to bring yourself fully to the love you currently have, being a love magnet, soulful connections with other empowered women, a conversation that really matters, along with a *FREE* copy of our signature ebook: A Women' Guide to Creating A Life She Loves – filled with tips and strategies to help you maintain and attract the love you really deserve. 
In 2013 we came together and celebrated the very 1st public event after 3 appearances on Oprah's Lifeclass. This year we are back for another event where we come together to Elevate, Celebrate and Support each other in life, love, relationships and our careers.
Join our hand picked panelists and table hosts for The Love & Relationships Edition of Sistertalk.
Through an authentic, "naked" round table & panel discussion we will explore our lived experiences in relation to love & relationships. We will discuss:
Our love language (Take the test via link below)
Our ability/capacity to love and be loved
How we increase (or block) our ability to love and be loved.
 How we show up in our relationships
How we interpret and communicate love
The impact of being in love or not & how it affects our personal & or professional lives.
And most importantly how to find the love you really want!
 We will take a closer look at the definition of love and how our Elephant Stories (shame, fear and guilt stories) impact how we women thrive in life & love.
The afternoon will consist of:
Panel Discussion with 5 BOLD Brilliant Beautiful women who will share their journey & insights on what it takes to build a loving relationship  no matter where you are in your relationship stage.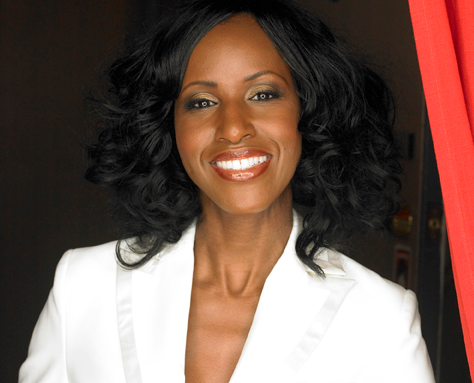 The exciting panel discussion will be moderated by Diane Lee Clemons, Philanthropist, Motivational Speaker and Singer who will also be sharing tips on how to keep your relationship thriving!
The Round Table: an intimate discussion moderated by BOLD Brilliant Beautiful women, hand picked Table Hosts, who will share their story and faciliate a meaningful conversation at the table on how we increase our ability to love as well as the various barriers or blockages we create – consicuosly & unconsiously when it comes to love & relationships.
Special Guest Expert: Monika Sumra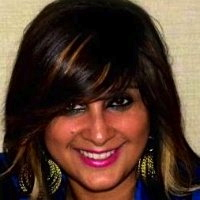 Special Guest Expert:
 Monika Sumra , PHD candidate, the the first to combine a multidisciplinary holistic approach, which simultaneously considers s
ocial, psychological and biological aspects of women's experiences in relation to leadership
. Monika's work takes a look at women's behaviour in the bedroom and the impact of that in the boardroom. "
As leaders, women are collaborative, driven, not afraid of trial and error, strategic and passionate. My goal is to help women leaders further develop, enhance and target these traits in productive and self-fulfilling ways."
Event Logistics:
Date & Time: Saturday, October 10th 2015  from 2:00 pm – 6:00 pm  
Location:    Ada Slaight Hall, 585 Dundas Street East
Dress Code:    Your celebration outfit – your I feel BOLD, Brilliant & Beautiful outfit
2015 Charity of Focus:
This year we continue to support the empowerment of girls by raising awareness and donations for two very important initiatives:
"Let Girls Learn":  Globally 62 million girls are not in school. This global initiative gets more girls in school in areas that needs it the most . We aim to donate 10 Schools in a Box" via Unicef impacting the lives of 400 children! The 11 Countries of focus are:  Albania, Benin, Burkina Faso, Cambodia, Georgia, Ghana, Moldova, Mongolia, Mozambique, Togo, and Uganda. We intend to raise funds to donate 10 "Schools in a box" impacting the lives of over 400 girls. #LetGirlsLearn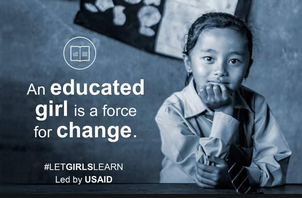 "BCYN – Beauty Bank Club – an online "Beauty Bank Club" for girls:  according to the Canadian Women's Foundation (2013) nine out of ten girls believe the fashion and media industry strongly defines beauty and femininity.  Consequently the pressure to achieve that perception of beauty and over-sexualization of girls in the media are linked to eating disorders, low self-esteem and depression among young girls. The Beauty Bank Club is an online "Beauty Bank which will provide the tools needed to help girls redefine beauty to include their skills, sports and social change in order to develop higher self-confidence and change negative perceptions of self. When girls do well in school, participate in sports & volunteer for community initiatives, their gain "Beauty Points" thus increasing their scope of the definition of beauty. The online Beauty Bank will also promote financial literacy as well.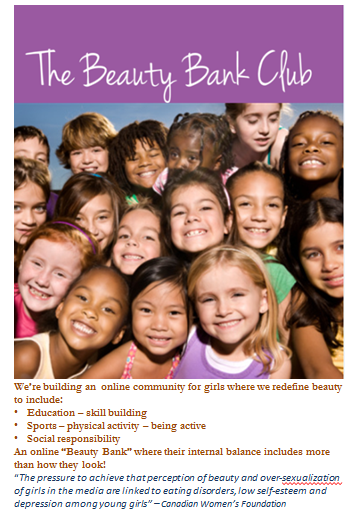 Catch the highlights from our 2013 event here:
 We look forward to celebrating with you!
Get In Touch With Daniels Spectrum Today